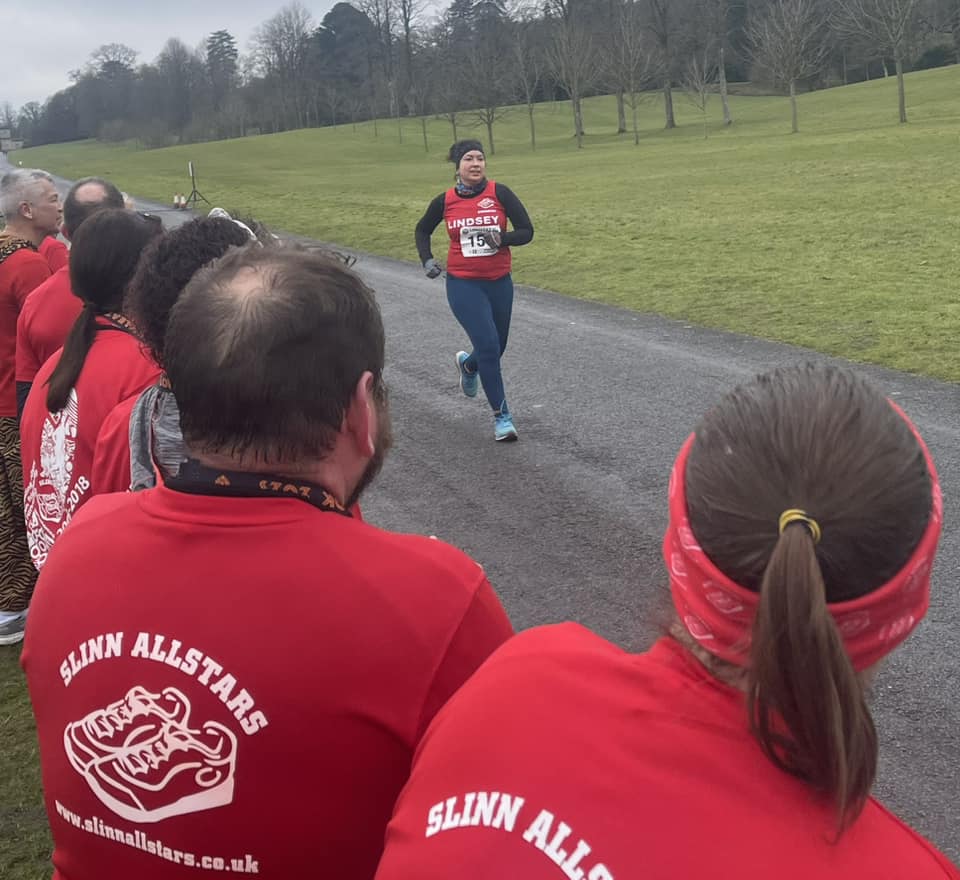 slide 1
Fun, Friendship and Fitness
slide 2
Fun, Friendship and Fitness
slide 3
Fun, Friendship and Fitness
slide 5
Fun, Friendship and Fitness
slide 6
Fun, Friendship and Fitness
BE ONE OF US
WELCOME
So as you've found your way to our Website, welcome to Slinn Allstars, THE most friendly, happy running group you could ever join! Our emphasis is on enjoyment and fun while getting fit. Running isn't all about being the fastest or the first; it's about taking part and achieving your goals.
What do you want to know? Well, we are an ever increasing group of runners spanning all ages and abilities. We meet on Tuesdays, Thursdays and Sundays to run and chat our way around various routes from three to thirteen miles along the leafy lanes, roads, tracks and country parks of Swindon or wherever our Route Master sends us.
All we ask is that you are able to run for approx 30 minutes, it doesn't have to be at greased lightning speed either. If you have specific target in mind we have many members who will be more than happy to help you on your way with advice and handy tips. In fact, if you think you can't run for 30 minutes then take a look at our Beginners Courses and come along. We'll help you hit whatever target you set yourself.
WHAT'S HAPPENING
UPCOMING EVENTS
May I first thank everyone for their kind remarks following the article in the Swindon Advertiser. All I can say is that I am fortunate that I am still able to run and have support from a great Club.
Tonight was the final run of our 10 week Autumn beginners course and what an amazing beginners group it was. We had a total of 25 people graduate, which is the biggest group of finishers to date! Well done everyone, your hard work and dedication has certainly paid off.
Well done Slinn Allstars (and the cricket club volunteers), another brilliant Dauntsey 10k… great organisation & refreshments 👏🌞